Tree Pose (or Vrksasana) is one of the most popular yoga poses for balance. Years ago, it used to be so easy for me, but I'm very out of practice when it comes to balance. These days, as I try to balance on one foot, I find myself wobbling. Turns out, my physical body is just as out of balance as the emotional part of me.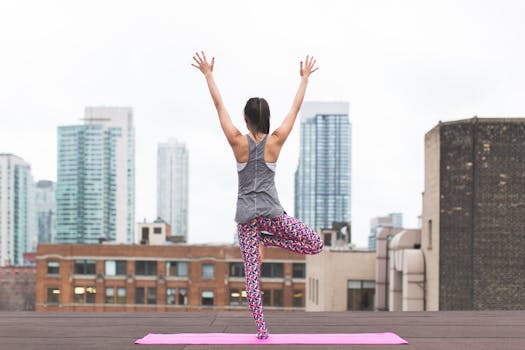 While physical strength is important for balance in yoga, an even more vital component is focus. Balance is mostly concentration, and this is something I really struggle with. My mind is constantly spinning – with daily checklists, goals, dreams, anxieties, and more. When I step on the yoga mat, it's hard to just turn this off.
There's a reason that meditation is a huge part of yoga. Meditation is a way to relax and center you, and it really helps with focusing your intention. I've found that meditating before and after my asanas can help me to focus when I'm performing the poses.
Do you struggle with racing thoughts too? If so, let's try to work on it together. Let's commit to at least 15 minutes of daily yoga practice where we force ourselves to focus on the moment and block out the noise of everything else. I think we'll find that staying centered on the inside will help us balance on the outside.
Namaste!
-Tiffany